The new Jeep Gladiator is set to become available this spring. This unique pickup truck has a lot to offer, from its great towing and hauling capabilities to its awesome 4x4 performance. We can't wait for it to arrive at our Sussex dealership.
This new pickup truck offers great towing and hauling capabilities that you can count on. It offers a best-in-class 7,650-pound towing capacity, along with a best-in-class 1,600-pound payload capacity, making it easy to transport just about anything you might need.
Additionally, the Gladiator offers impressive 4x4 performance. This pickup truck has a 4x4 system that allows you to take on all kinds of conditions and terrain, while features like the available sway bar disconnect system further add to that rugged performance.
On the inside, you'll find enjoyable features. The Gladiator offers available leather seats for your comfort. It also offers features like Apple CarPlay and Android Auto to keep you connected no matter where you go.
The exterior looks like a pickup truck version of the Jeep Wrangler. It has the classic Jeep brand model look with the iconic front grille. It also offers the removable roof and doors found in models like the Wrangler, making the Gladiator the only open-air pickup around.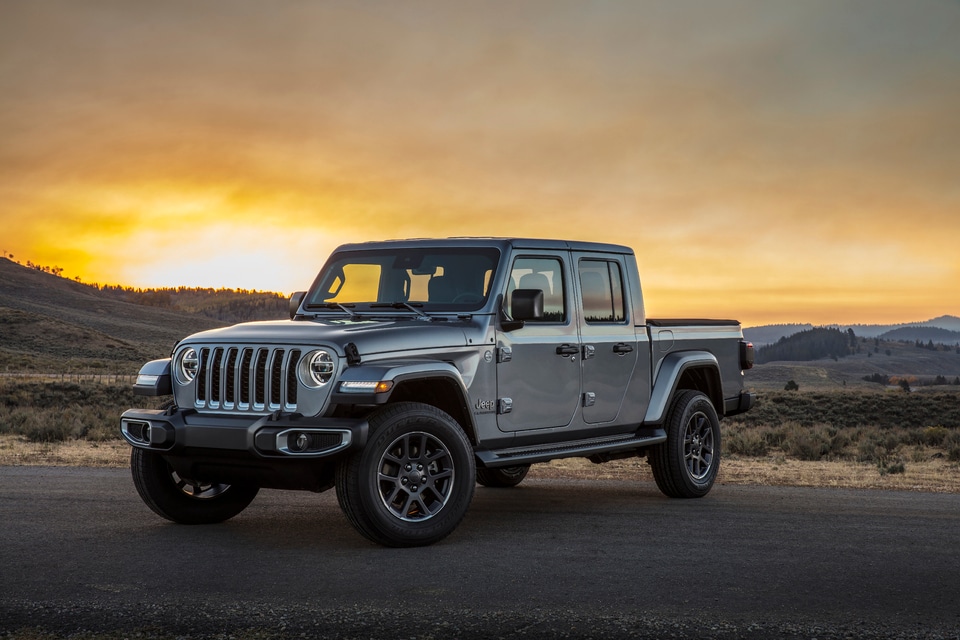 ?
If you're interested in learning more about the upcoming Gladiator, be sure to contact us. We will gladly answer your questions and, once we have more information, we'll let you know when this new truck will arrive at our Sussex, NJ dealership.