Oil Changes at Franklin Sussex Auto Mall Can Keep Your Vehicle in Great Shape
There are a lot of things you can do to keep your vehicle in great shape, and one simple way is to schedule regular oil changes. At Franklin Sussex Auto Mall, we would be happy to help with that.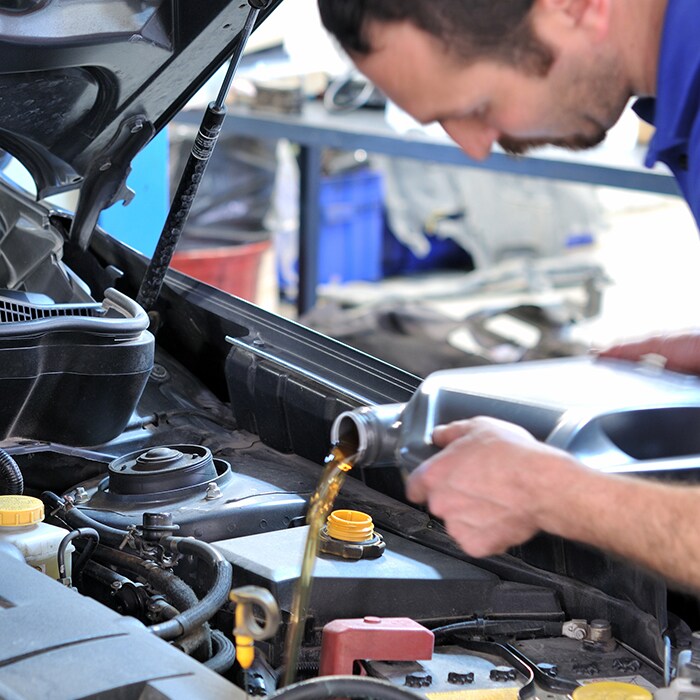 Oil keeps your engine lubricated, protecting it from heat and friction damage. But as it ages, that oil becomes less effective as it picks up debris and starts to break down; this can cause your engine to overheat, affecting the way your vehicle drives, and it will eventually start to corrode your engine, leading to serious damage and expensive repairs. That's why it's important to have old oil removed and replaced with fresh oil according to your recommended maintenance schedule.
At our Sussex, NJ service center, we would be happy to help. We have a top-notch facility and a team of highly-skilled technicians who know the best materials and practices for performing your oil change the right way. We can also help you keep up with an oil change schedule that works for your vehicle. While your owner's manual is a great guideline, it doesn't account for things like your driving habits or the current weather, which can affect how often your oil needs to be changed; we can help you create a schedule that meets your specific needs so your vehicle can keep running at its best.
The next time your vehicle is in need of an oil change, be sure to schedule your service at our Sussex, NJ dealership. You can count on us to change your oil the right way so your car can stay in great shape and you can enjoy an awesome drive for as long as possible.
Schedule Service
* Indicates a required field
Hours
Monday

07:30AM - 06:00PM

Tuesday

07:30AM - 06:00PM

Wednesday

07:30AM - 06:00PM

Thursday

08:30AM - 06:00PM

Friday

10:00AM - 04:00PM

Saturday

08:00AM - 04:00PM

Sunday

Closed
Directions
Get Directions